Herd: Shahazar
Title: Chatelaine of Herd Shahazar
Appearance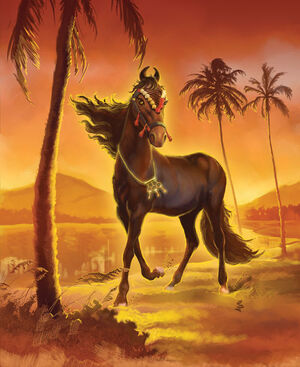 Shanti is a brown-black mare with a similarly dark, flowing mane and tail. She has what looks like an ornamental harness on her face, as well as the keys to the Shahazar castle around her neck.
Inspirational Message
"Find a quiet place where you can think and dream in peace."
Ad blocker interference detected!
Wikia is a free-to-use site that makes money from advertising. We have a modified experience for viewers using ad blockers

Wikia is not accessible if you've made further modifications. Remove the custom ad blocker rule(s) and the page will load as expected.