Herd: Islandar
Family: Mate Jewel; Fillies Sophie and Amia; Colt Valor
Treasure: Crying Goddess Fountain
Appearance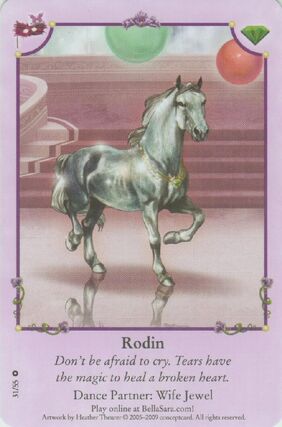 Rodin is a handsome dapple grey stallion with a golden medal around his neck. He looks like a silver sculpture, perhaps by the artist he's named after. His eyes are the color of seaweed.
Inspirational Message
"Don't be afraid to cry. Tears have the magic to heal a broken heart."
Gallery