Herd: Starlight
Title: Prince of Herd Starlight
Family: Mother Astara, Father Tycho, Sister Andromeda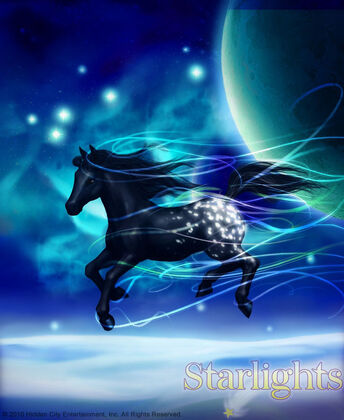 Appearance
Orbit is a very dark blue, almost black colt with glowing white blanket Appaloosa markings.
Magical Gift
Orbit is a windwalker, like his mother - he can fly without wings. He emits or is accompanied by a cyan glow.
Inspirational Message
"Wander far and wide, but keep home in the center of your heart."
Ad blocker interference detected!
Wikia is a free-to-use site that makes money from advertising. We have a modified experience for viewers using ad blockers

Wikia is not accessible if you've made further modifications. Remove the custom ad blocker rule(s) and the page will load as expected.